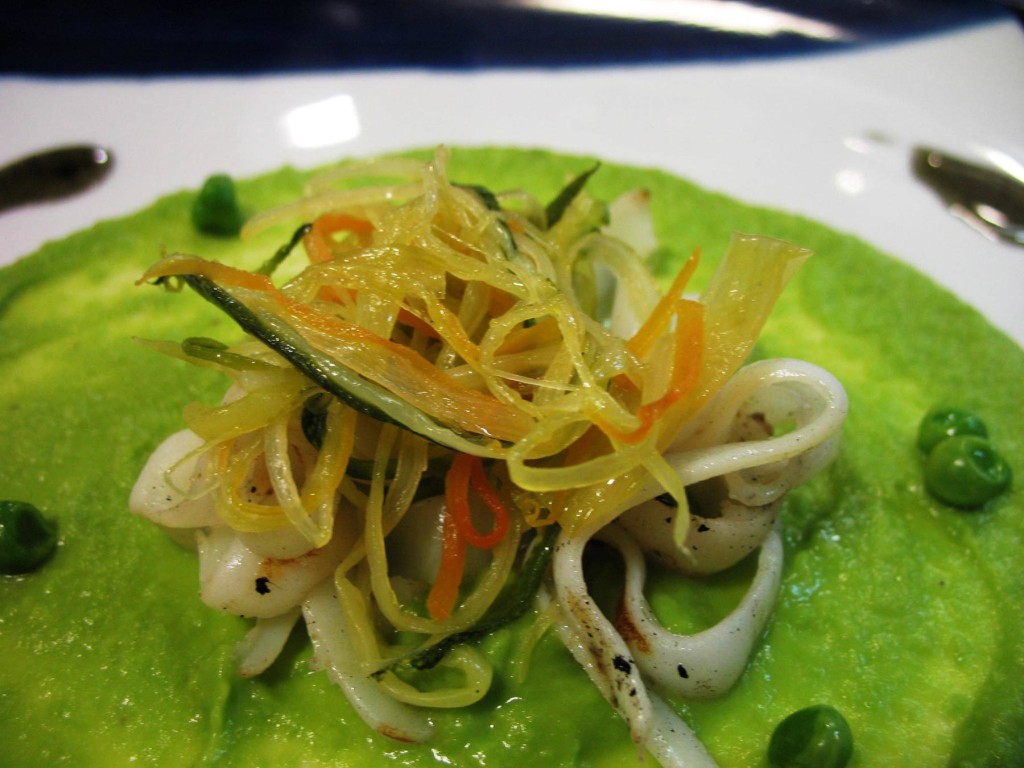 Ingredients for 4 people:
large 500 g fresh squid.
Peas 200 gr.
Carrot n. 1
Zucchini n. 1
Leek n. 1
Cherry tomatoes n. 4
squid ink
extra virgin olive oil
Salt
Preparation:
Clean the squid, open them and remove the tentacles and catching the bag containing the ink. Meanwhile blanch the peas retain some whole and with the remaining prepare a puree. Cut the cuttlefish subtly with slicer or a sharp knife, season with salt and olive oil and grill them, put the puree in poggiandovi mirror plate over the cuttlefish tagliatelle, and on a julienne of leek, carrots and grilled zucchini, finally decorate the dish with whole peas, slices of pan-fried tomatoes and emulsified oil droplets with squid ink.